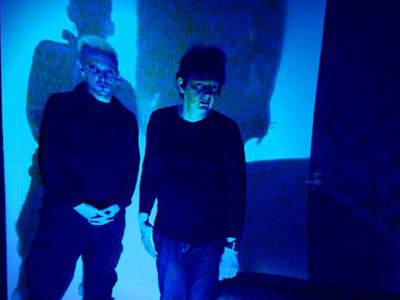 Fear Incorporated are a new Theatre Macabre-Avant Garde- Baroque'n' Roll band from the UK. An eclectic and dark approach to alternative music fusing different types of styles to portray a selection of stories which will feature elements of the macabre-real and unreal, past and present. Fear Incorporated was formed by Cam Campbell formerly from the legendary death rock Gothic band 'Sex Gang Children' and William Westwater from Cyberpunk band 'Sensory Savage.' After a discussion on how to approach the project it was decided that the album themes would be based on Fearful subjects such as death, cannibalism, phobias, murder and other such noir material so the band was fittingly named 'Fear Incorporated'.
Sawney Bean (a 16th century Scottish myth that was used to threaten  young children who would not sleep at night), was chosen as the first theme for the first Fear Incorporated album, 'Sawney's Cave' (Plastic Frogs records, 2010), Blending Gothic, electronica, dark folk and theatre macabre
Now Fear Incorporated join Manic Depression to release their second Album, « Phobos », based on human fears !!!