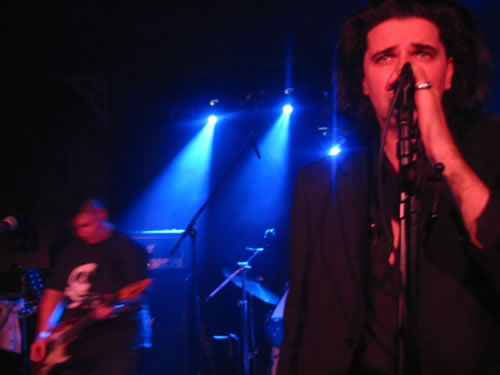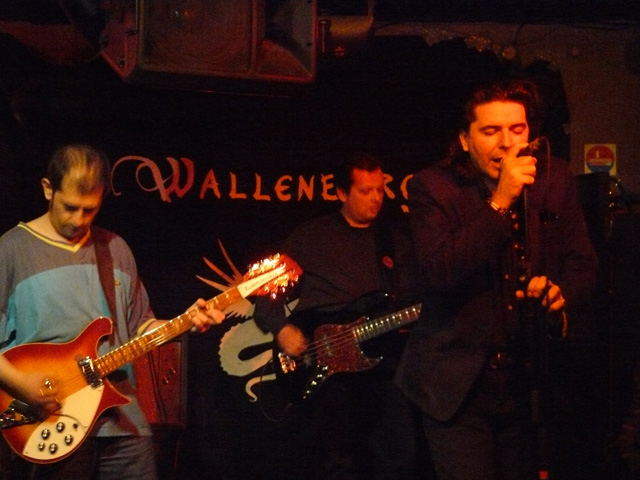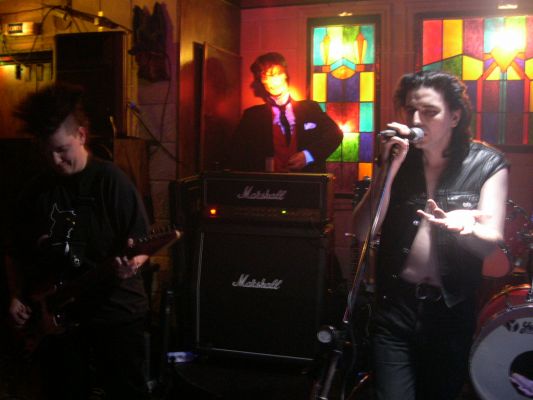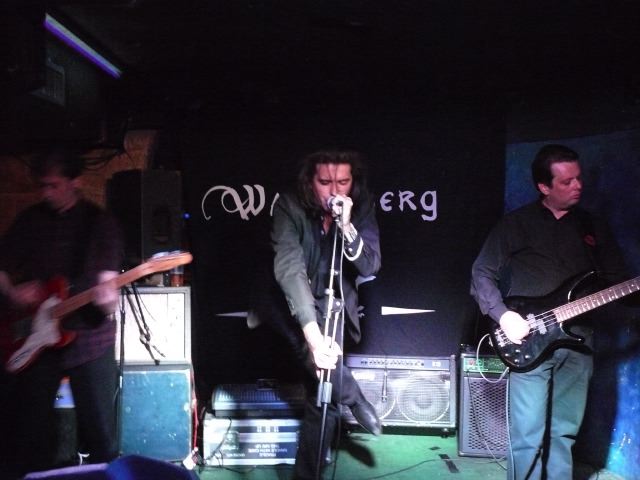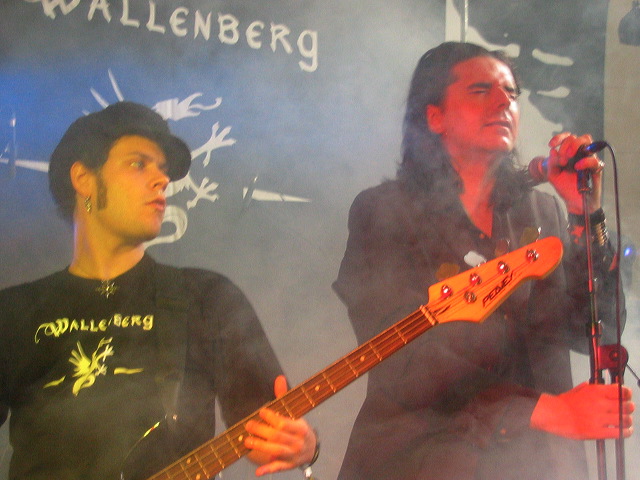 Wallenberg was born in 1983 in Paris, in the heart of the Marais, around Hervé Costuas and Valerie Giannorsi. The band comes from the post punk movement initiates with other French bands the cold-wave and brand by its voiceprint and talent, the Parisian rock scene of the late 80s.
Through hard work, an impressive charisma and a willingness to reach out to the public, Wallenberg gain quickly a loyal following.
But the band, maybe too uncompromising about commitment and uncompromising about marketing their music, splits prematurely in 1988 at the dawn of a success which would immediately propelled to the top line.
Hervé then passes through a turning point in his musical career and it is the meeting with Stiv Bator (Dead Boys, Lords of the New Church), who became his friend and his spiritual father, which allows him to run again with the same enthusiasm in cross-musical projects, firstly the project Beware, more rock, with composition of "The Hill" and "The Taste of Death, Volume 1", then the project Tales with Franck Plagnard on guitar and the output in 2001, a three titles "The Land of the Sun", including the leading track "Why" marks a return to the cold wave and his early influences.
In 2004, Hervé reinvents Wallenberg, with the release on the creative and innovative label Manic Depression Records of a double album" Sea of Sins ", including songs "Ode to Gilles", "An Eye for an Eye", but also cult songs of the 80s: "Someone's changing", "Memories damage" and "Dublin".
But it is the meeting with Nicolas Huet in 2007 (bass and programming), which allows Hervé and Wallenberg reaching maturity, balance and musical complementarity.
The band's new album, "Love is Slavery" which is due out in May 2013, is a concrete result: each piece has been thought, perfected, worked over and over again, most of the titles were "run" on stage (gigs with Alien Sex Fiend, Charles de Goal, Vendemmian, Collapse, Warum Joe), direct contact and public respect.
Chiseled melodies, dark and powerful composed by Nicolas and Bernard Gomez (guitar) as "Merely Sleeping" or "Tribal Tomb" are for us as strange caskets to understand their world with enthusiasm; pieces as "Legalize Me" and "Taste of the Death, Volume 2" will be surprising by the sounds, always cold and dark but a little more "rock".
The texts written by Hervé link human nature as ever, mixing at once surrealism and mysticism. He dissects the feelings to the extreme, always faithful to his obsessions. Wallenberg is now stabilized with the arrival of Raphael Catonné on guitar.
Wallenberg can peacefully celebrate its 30 years of existence, here we are …
2019, Wallenberg releases a new album, with some new musicians, "And there we are", is released on D-Monic.