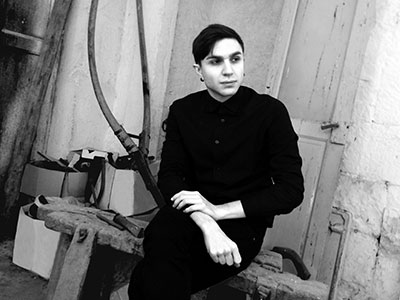 The Spoiled is an Italian solo project founded in late 2015 by main producer, singer, songwriter and instrumentalist Giovanni Santolla.
Its musical framework is a mosaic of darkwave, noise rock, dark ambient and industrial combined with a deep love for surrealist and horror movies and Decadent literature.
Glacial drum machines, tribal percussions, chorused basses, distorted synths and ethereal vocals portray a claustrophobic yet melancholic journey through the deepest and darkest feelings of human being.