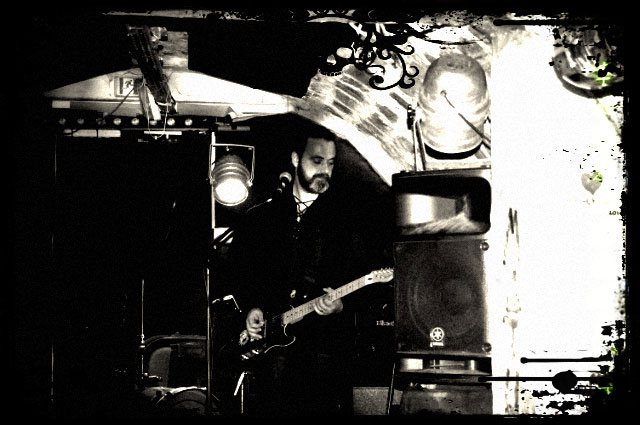 The B.H.D. "The black Hotel's Doorkeepers" is a French Cold Wave / Post Punk project, which was formed in 2102, to indulge mastermind David Droz' musical roots. In 2013 the first songs appeared on the internet and caused a lot of attention, with their distinctive Joy Division influence, without sounding like a second class cover band.
Soon The B.H.D. decided, to release their first album "Nothing is Colder than You", with the German label "Cold Insanity Music", on September 2014.
Early 2015, The B.H.D. decided to release their second album "Dancing in the shadow", in collaboration with the French music label "Manic Depression records".
Driving bass guitars, demo-like, partly screaming guitars, a melancholic baritone and systematic placed synths are the basis of a lot of The B.H.D.'s songs.
The B.H.D.'s albums "Nothing Is Colder than You" and "Dancing in the Shadow" carries melancholy in a way, which is quite unique nowadays. Cold Wave and Post Punk meld into a one-of-a-kind mixture and will not only let the old Joy Division fans' hearts beat higher, but also bring back the glorious 80s to a younger audience.