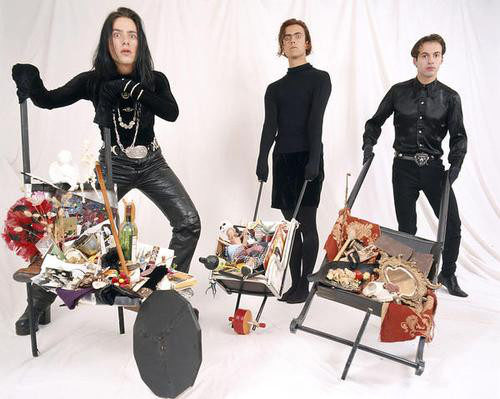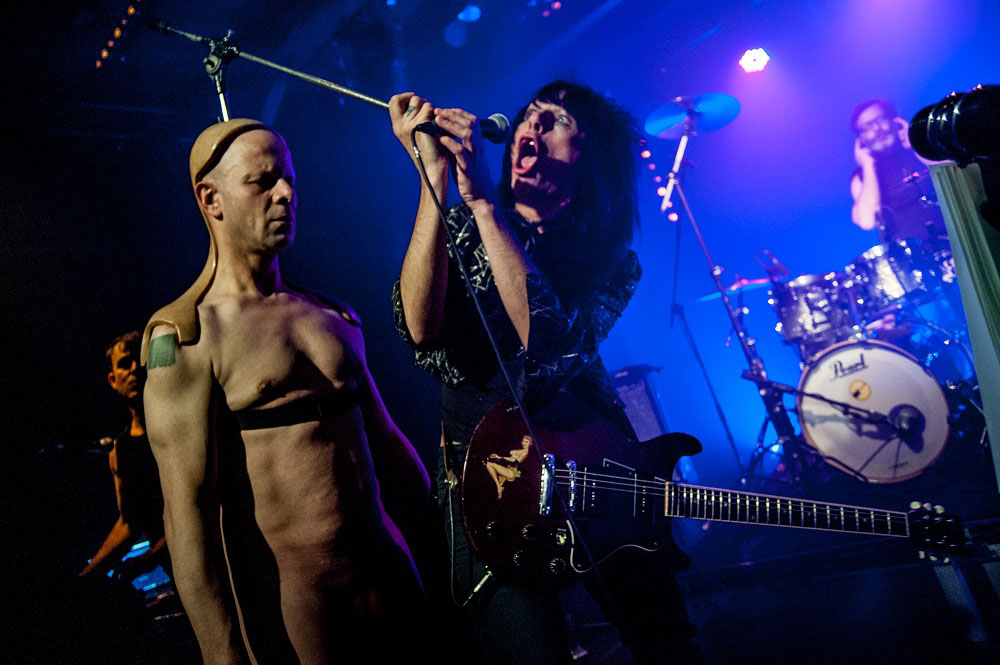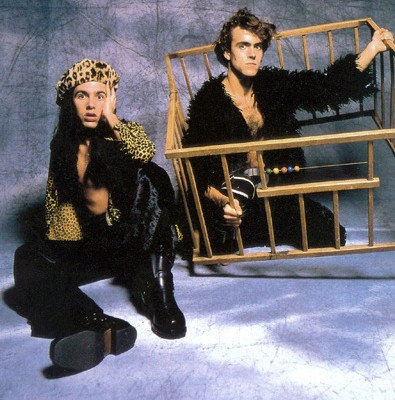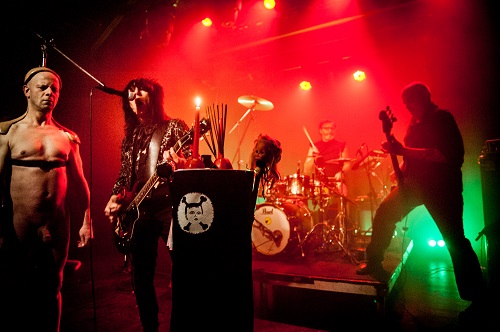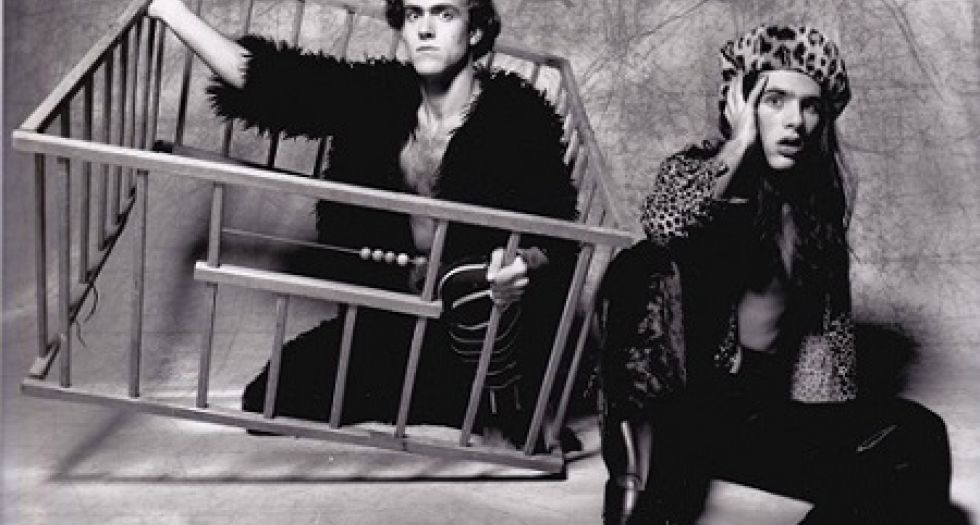 Les Tétines Noires cult and unclassifiable band from the French scene is gathering for a few concerts to celebrate the re-release of their 3 albums on the labels Infrastition and Manic Depression. Founded in the 80's by the Count of Eldorado, and Goliam then 13 years old, they return in one of the original formations with the artist Eric Madeleine aka Made In Eric (http://www.ericmadeleine.info/), in Corps Objet Pied de Micro as well as several surprise guests.
Very close to the visual artist Joel Hubaut with whom they have collaborated many times, they have always fully assumed their Batcave-rock roots, but have nevertheless developed an extremely personal and original style, outrageously glamorous, arty sometimes even psychedelic, often accompanied by a touch of humour and derision.
In 1990 they signed with the label Boucherie spearheadof the french Alternative Rock and released their first album "Fauvisme et pense-bête". Hailed by the press it strikes by his delirious theatricality, his lyrics in French with Dadaist accents and his disturbing music. One year later they return with "Brouettes", a second album inhabited by the same dark madness, a mix of rock wave and neurotic nursery rhymes.
They perform all over France, Europe, Eastern Europe, Canada and the USA as well as in many festivals (Eurockéenes, Bourges, SXSW…). Their shows take place in surrealist, oppressive, sometimes absurd settings where giant bones, suspended wheelbarrows, evil dolls and animal costumes rub shoulders.
In 1995 they released their 3rd opus entitled "12 Têtes Mortes", a record with more industrial, noise and electronic accents accompanied by 12 different covers made by artists like Ben, John Giorno, Orlan… In 1998 the American gothic band Christian Death covers one of their tracks on the album "Pornographic Messiah". The circle is complete…
---
NEWS
---