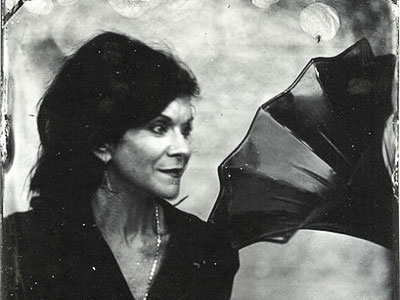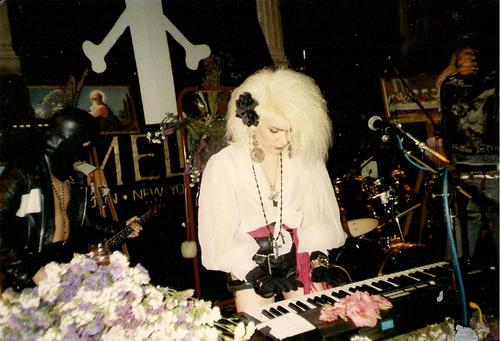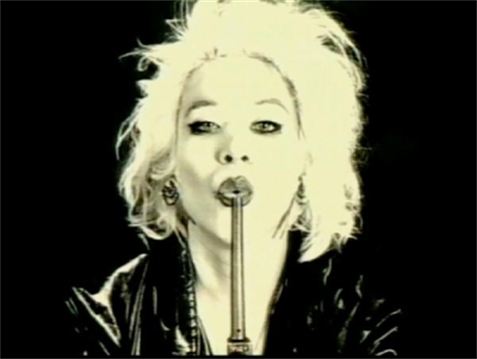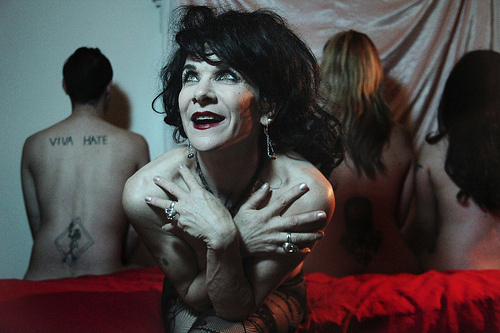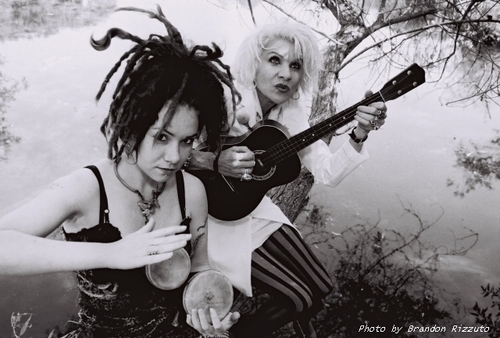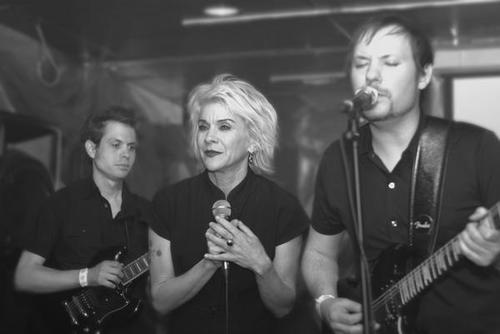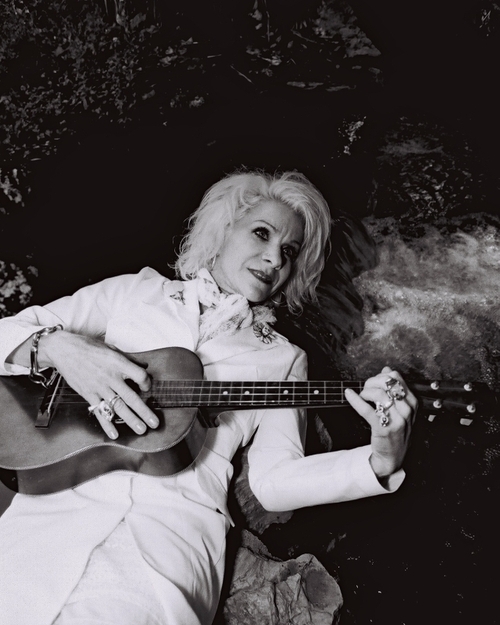 Gitane joined art-punk band i n 1980 Pompeii 99 after answering an ad placed by Valor Kand. She joined Valor's band and the pair also become lovers, giving birth to a son, Sevan, in 1984, and later a daughter, Zara. Gitane stayed with the band when it joined with Rozz Williams to become the new line-up of Christian Death, 1983. Gitane split from both Valor and Christian Death in 1989.
Gitane may have had an obvious background in punk and deathrock/gothic rock, but she also had a passion for jazz and a number of legendary female vocalists, most notably Billie Holiday. Her visual image was no less intriguing, a rubber-clad S&M look the order of the day, with the fetish theme carried through into her lyrics (Demonix).
Gitane released a couple of EPs early in her solo career (eventually collected on the compilation Facets In Blue). She then renewed her friendship with former bandmate Rozz Williams, touring together and then recording an album "Dream Home Heartache" in 1995 which included both cover versions and their own material. She then paired up with Mark Ickx to produce a full-length album, released under the name 'Demonix', around the same time
Gitane recorded an album of her own entitled "Am I Wrong?" in 1997. She also continued to provide guest vocals for bands on both sides of the Atlantic, and also released a compilation of the songs she sung in her Christian Death days. A second studio album, Stars of Trash (again self-penned, but recorded with the assistance of the band Dreadful Shadows) followed in 2000.
Picking up the guitar in 2000, she wrote a series of songs, and with her daughter Zara on drums, created the band Crystelles. She released the lp Attach and Detach in 2009. A second lp was recorded; unfortunately the tapes were lost when the studio The Distillery, was shut down.
In 2008, she released a two disc DVD entitled "Life after Death" which was published by Cult Epics. The DVD contains various footage throughout her career including a live performance with Rozz Williams.
She has also performed/recorded with the experimental noise band +DOG+., hardcore punk band Ciril, Loopool, Goethe's Erben, Fucking Consumer, Bloody, Dead And Sexy, Dreadful Shadows. Her vocals/lyrics are featured on the electronica lp The Alpha Project, 1997.
In 2011, her surreal prose story The Blood was published by Poison Cabinet in Britain, in book form.
After the last European tour in 2011, Gitane put Crystelles on hiatus, in favor of focusing on vocal and solo work. Her new lp "The Reflecting Shadow" is the culmination of experiences taken from the past 14 years, which tested her survival skills as a human, artist, mother, friend, daughter, lover: the tales of this past are read into the songs on the album, which includes a booklet of lyrics. She is currently performing the album, released June 1st on French labels Manic Depression/ Alone Prod.on cd. A vinyl release is expected in the near future on Ad Nauseum Records, Hollywood, CA.
Gitane is also involved recording an lp for new project Hedone Tears, a collaboration with Jean-Paul Garnier (Loopool), and Syphillis Sauna. She plans to record a collection of dark jazz standards in the next year, while writing her next solo lp.
Official videos for "The Reflecting Shadow" are on youtube: "The Star" and "The Creep", created by Jean-Paul Garnier. Gitane's work is available digitally through CD Baby and I-tunes.