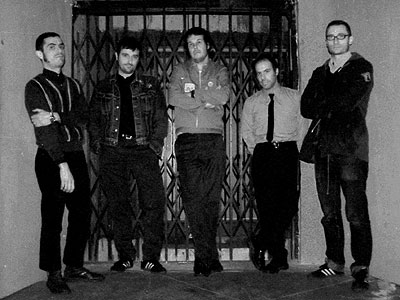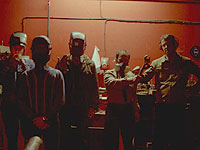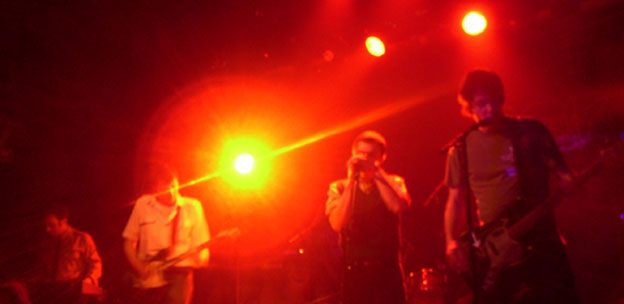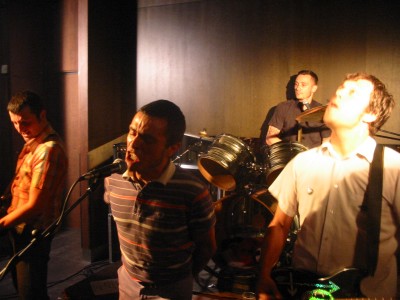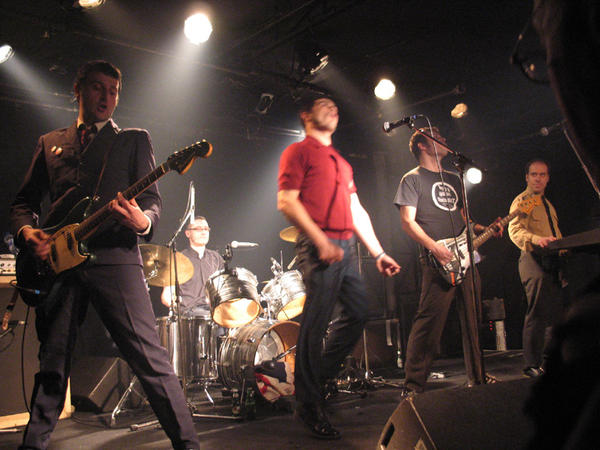 Formed in september 2002 by members of the parisian "happy family" Anteenagers mc, Teckels, Operation S, No Talents, Steve & the jerks, Four Slicks, Les Terribles & Warum Joe.
Frustration have decided to explore the dark, cold, sad but tense side of rock'n'roll. Influenced by postpunk & coldwave bands such as Crisis, Warsaw/Joy Division, Killing Joke, The Fall etc…
Frustration is more a modern band 80's oriented… Several gigs since the beginning at "le nouveau casino", "le glaz'art", "la boule noire" in Paris with such bands as 999, Ausgang, Volt, Operation S, Adult, Motormark, Charles de goal, Section 25 & in a few r'n'r bars…
Frustration have a self produced 4 track 12″ Lp on blind rds out in sept 04 & a 6 track CD out on Manic Depression rds in april 05. A new mini LP has just been out in february 06 on Born Bad rds, a brand new label related to the famous record shop in Paris. This LP includes 5 new songs. The CD version has a bonus track. A new EP with 4 new songs has been out aswell in february 2006 on the great sacramento label SS rds (A-frames, Intelligence).
Signed since 2006 with Born Bad records, Frustration with 4 albums and many concerts has established itself as a band that counts and that is a real hit in the French alternative scene.