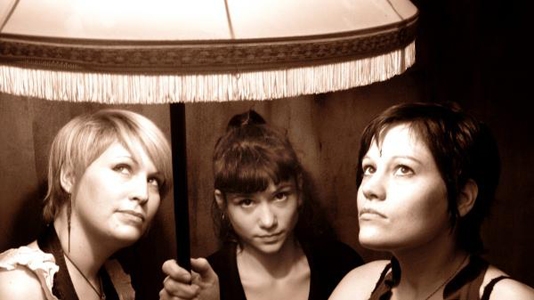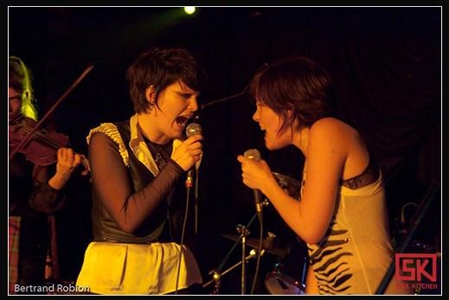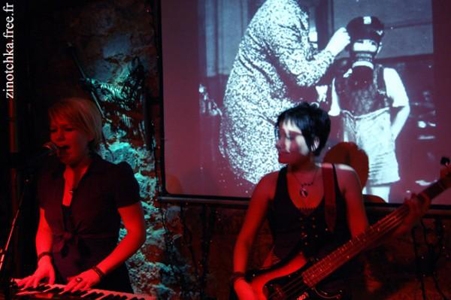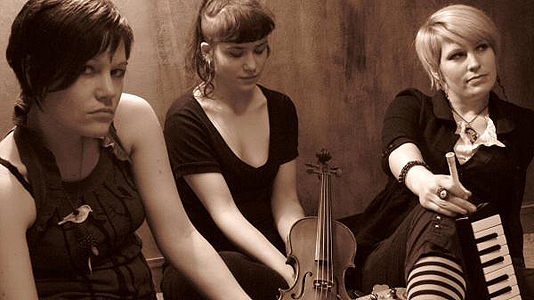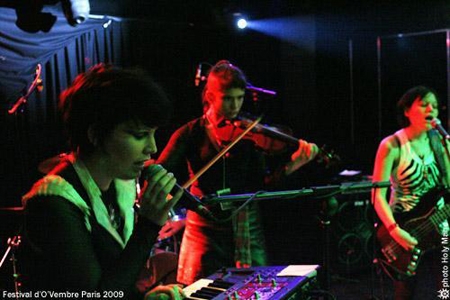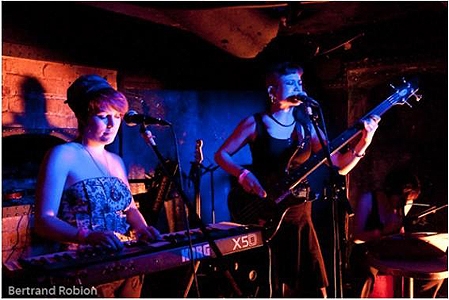 At the beginning of Crimson Muddle, there is Hellebore and her nightmares, nemesis of a complex and multifaceted personality.
In 2008, joining Igor's disciples in Deadchovsky, Hellebore stood on its own and gave birth to Crimson Muddle, assisted by Annie-Dog and Abesada.
Improbable mixture of styles, rich experiences of each members, the music of Crimson Muddle oscillates between cold-wave, electro and martial chamber music, through dense and oppressive compositions. Purple ladies materialize their catharsis in a self-produced album, "Nocturne", released in 2010, with the support of Manic Depression.
On stage, the trio embraces the desire to escape the compulsory figures willingly exchanging instruments according to their desires: keyboards, violin, theremin, bass, melodica, glockenspiel, concertina… but it is not enough!
Soon Gilbert Mudas, drummer Louis Lingg and the Bombs, fulfill the universe of Crimson Muddle, who plays harder and takes a look at more punk consonances. After several years of multiple concerts and mutations, drummer and violinist went to new horizons.
Phoenix joined by the violin, Crimson Muddle rising from the ashes and returns with a new album.