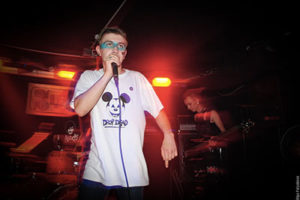 Manic depression is proud to present "Virtue on the spears, roses to the traitors", debut album by Deathrock band BREATHING OF BONES, from Bryansk, Russia !
Formed in 2007 BREATHING OF BONES takes influences of the deathrock and punk godfathers such as Christian Death, Shadow Project, Burning Image, Kommunity FK, Crass… that fits in with their disgust for "Desperation of Russian provinces, oppression of the authoritarian regime, betrayals and treason, cultural regress of the modern society and inner decline".
A real great piece of aggressive and tortured Deathrock in the style of Shadow Project VS Bloody Dead and Sexy.