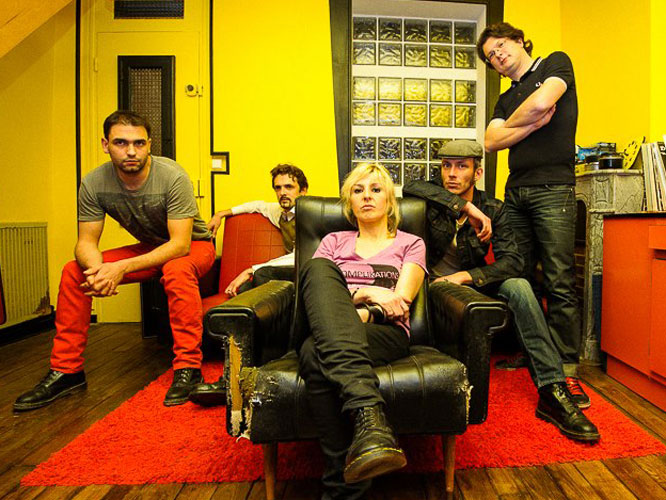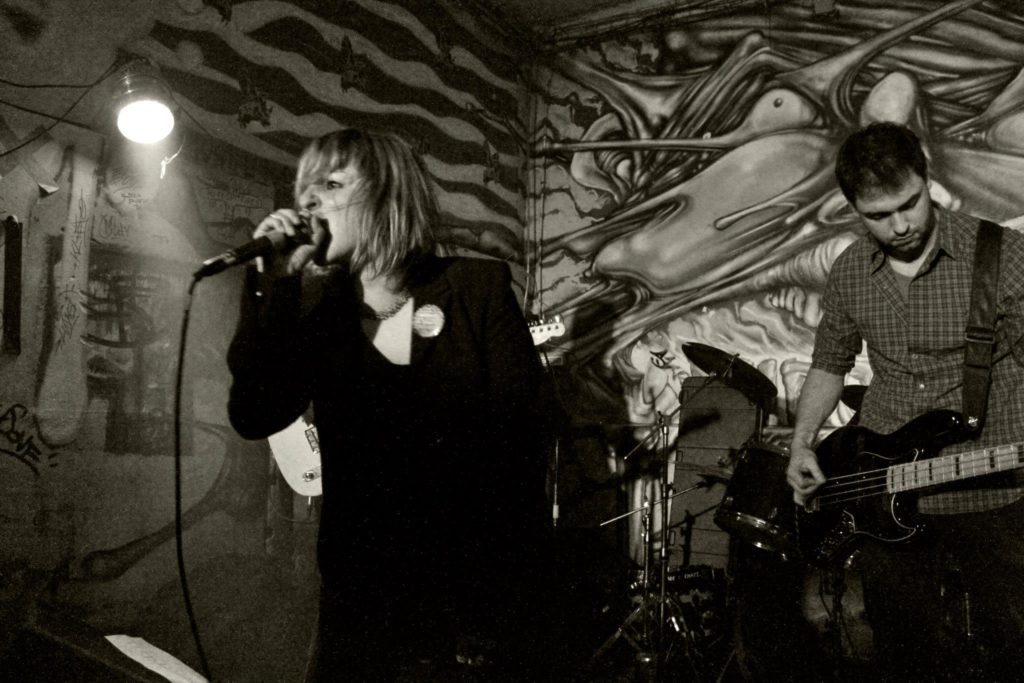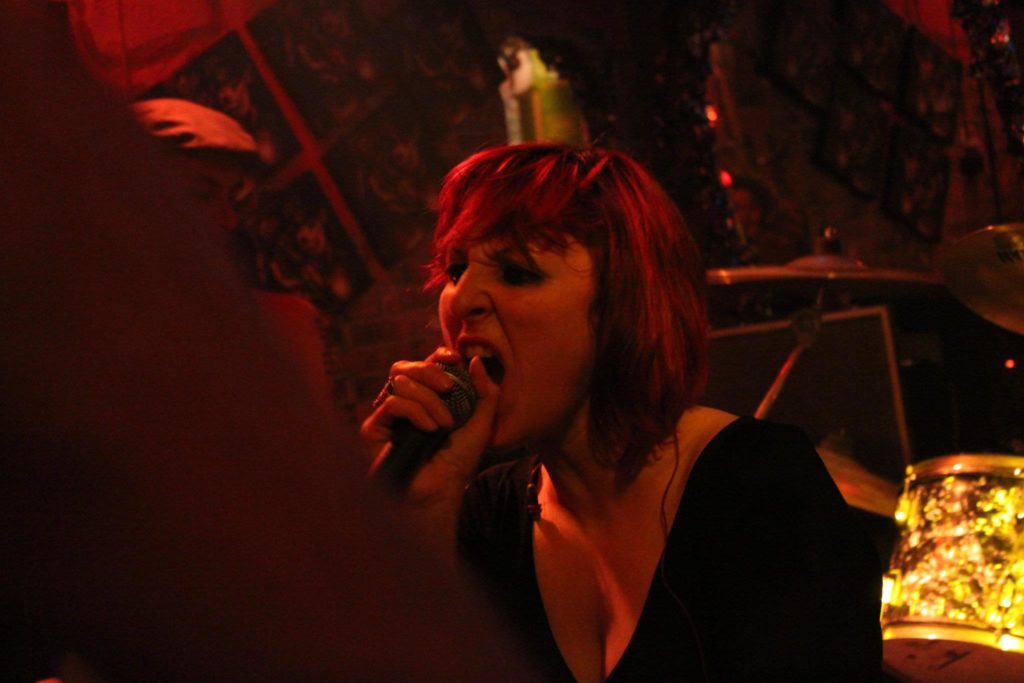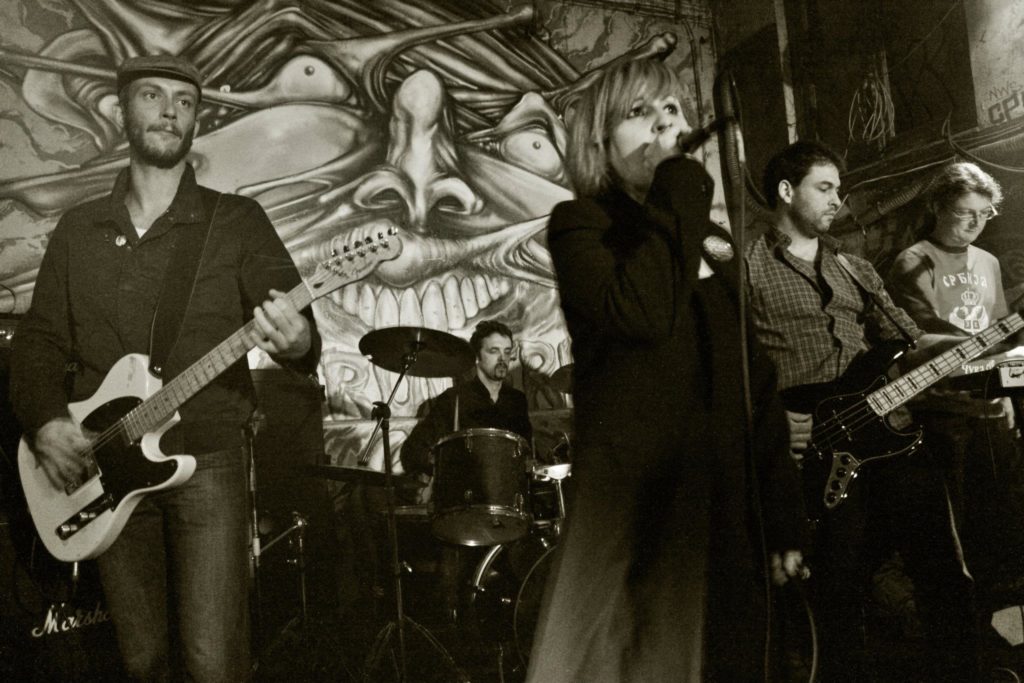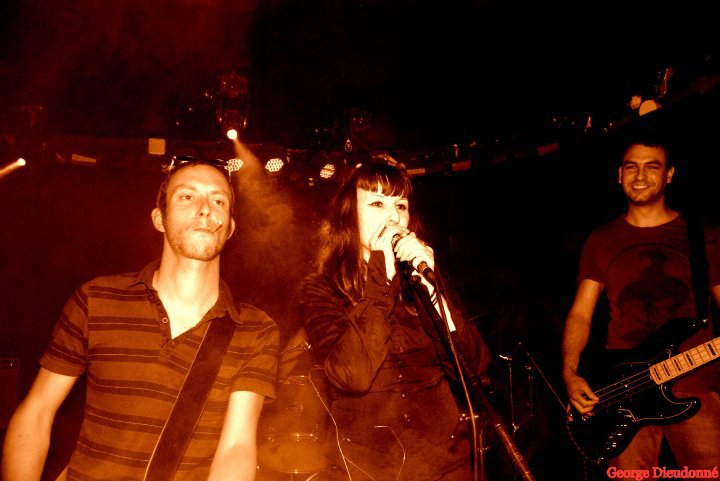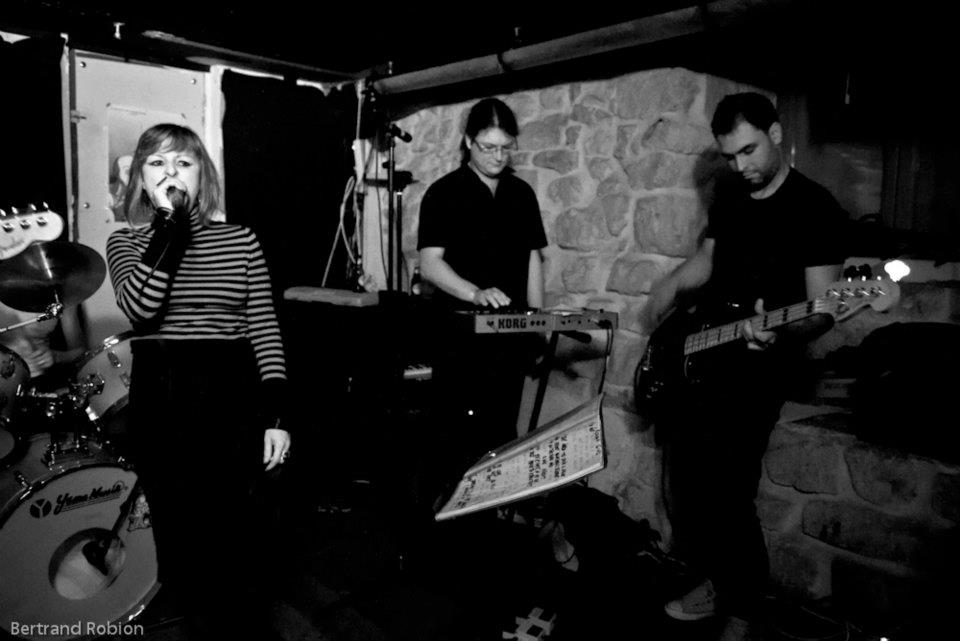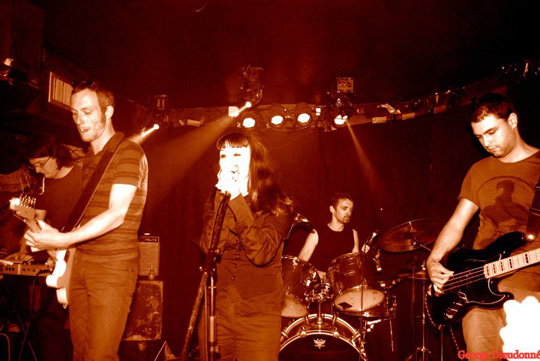 The history of BA13 begins in November 2008 in a basement where 5 30yo guys (Jeremy Thomas x2, Etienne & Sebastien) give birth to a project they planned since 2005.
The rapid departure of Sebastien (bass) will change the initial deal. One of the Thomas became Tom Bass (ex-Unoblivions, former Splinter in her head) dedicated to the four strings guitar, and Jeremy ensure alone the guitar part. With Etienne on drums and MelodicaTom ranging from keyboards and Melodica, they begin to compose the first songs. "Control" (which will be released on the compilation SADE) marks the start of group identity, a tensed postpunk whose sounds sometimes flirt with cold-wave.
But still lacks a voice … This is Nash (Mister D. & the Fang, former Wallenberg, former Elvira & the Bats) who – swapping its drums seat for the microphone – will fill that void in May 2009. Her punk singing with nervous phrasing eventually electrify the songs of the band.
What appeared initially to a sham – no member of BA13 is not really at his position – now takes a serious turn with some shows already under his belt, and the release of their first album "Rough Girl" in april 2013.