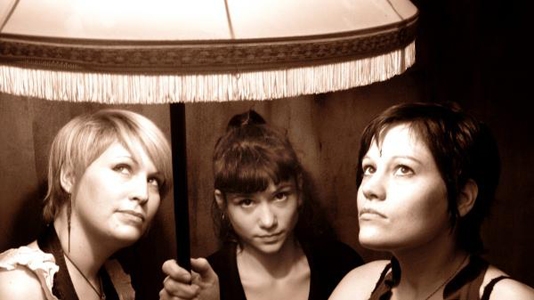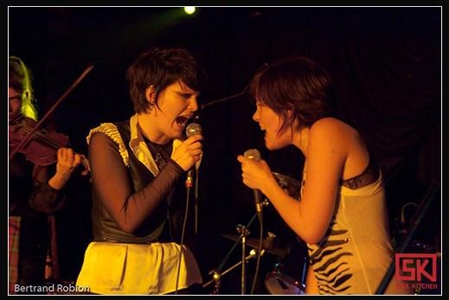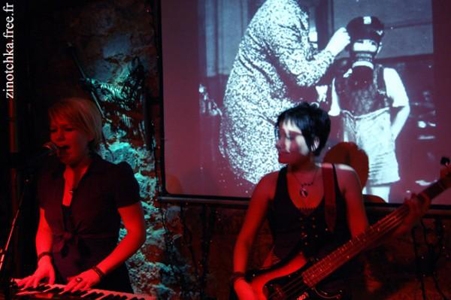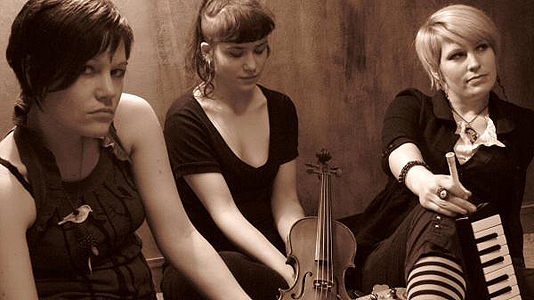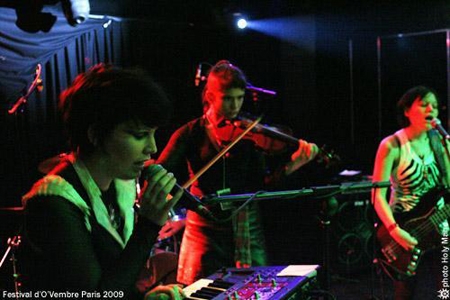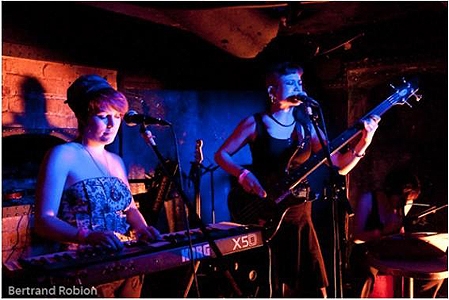 A l'origine de Crimson Muddle, il y a Hellebore et ses cauchemars, nemesis d'une personnalité complexe et plurielle.
En 2008, après s'être jointe aux disciples d'Igor au sein de Deadchovsky, Hellebore vole de ses propres ailes et accouche de Crimson Muddle, assistée par Annie-Dog et Abesada.
Mixture improbable de styles variés, riche des expériences de chacune, la musique de Crimson Muddle oscille entre cold-wave, electro martiale et musique de chambre, à travers des compositions denses et oppressantes. Les dames pourpres concrétisent leur catharsis dans un
album, " Nocturne", sorti en 2010 en autoproduction avec le soutien de Manic Depression.
Sur scène, le trio embrasse cette volonté de fuir les figures imposées en échangeant volontiers leurs instruments au gré de leurs envies: claviers, violon, théremine, basse, mélodica, glockenspiel, concertina…mais ça ne suffit pas! Bientôt, Gilbert Mudas, batteur de Louis Lingg and the Bombs, vient compléter l'univers de Crimson Muddle, qui joue plus fort et prend une allure aux consonnances plus punk. Après plusieurs années de multiples concerts et de mutations, le batteur et la violoniste sont partis vers de nouveaux horizons.
Rejointes par Phoenix au violon, Crimson Muddle renaît de ses cendres et revient avec un nouvel album.