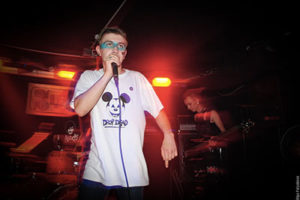 Manic Depression est fier de présenter "Virtue on the spears, roses to the traitors", premier album du groupe Deathrock BREATHING OF BONES, originaire de Briansk, en Russie !
Formé en 2007 BREATHING OF BONES puise ses influences dans le punk, le deathrock avec des parrains tels que Christian Death, Shadow Project, Burning Image, Kommunity FK, Crass… Un style qui correspond parfaitement à leur dégoût pour "Le désespoir des provinces russes, l'oppression du régime autoritaire, de la tromperie et la trahison, la régression culturelle de la société moderne et le déclin intérieure".
Un vrai grand Deathrock, agressif et torturé, dans le style de Shadow Project VS Bloody Dead and Sexy.