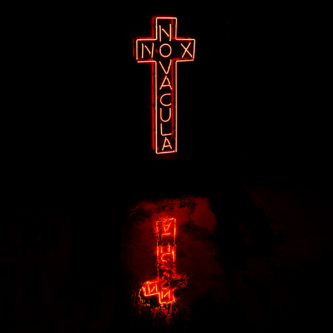 NOX NOVACULA
"
Ascension
"
8 songs
Vinyl – Digital
(Digipack on Bat-Cave Productions)
Post Punk / Goth Rock / Death Rock
(Manic Depression Records – MD135)
Release date: 28 May 2021
ABOUT NOX NOVACULA
Emanating from the pallid, meager cemetery known as Seattle, Washington, NOX NOVACULA assumed the form of flesh in 2017 in an attempt to spread their hymns of gothic rock n' roll to the unassuming masses. NOX NOVACULA breathes a breath of cold, dead air over the corpse of the modern goth and death rock scene.
The squad has released "The Beginning" in 2019 on Bat Cave Productions, a compilation of their first misdeeds.
After scouring the rafts in the United States spreading their leaden Death Rock, then in Europe with the unlikely but convincing companionship of darkwave Profit Prison, also from Seattle, NOX NOVACULA emerges from forced isolation with "Ascension", an album that is both rough and emotional, and that exudes an urgency to bring out a strange beauty in the darkness that surrounds us.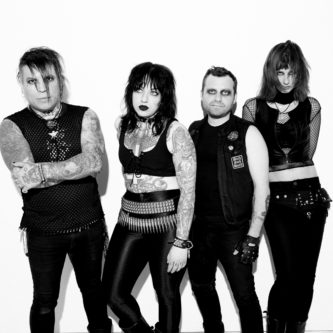 ABOUT "ASCENSION"
After years of anticipation, NOX NOVACULA is ready to unleash ASCENSION, their first full-length record. Formed in Seattle in 2017, NOX NOVACULA has spent the past four years exploring the darkest depths of existence through their language of gothic music. ASCENSION follows their landmark self-titled EP and its severe follow-up "Hitchhiker/Drug." Extensive writing, performing and touring have paid off handsomely on this offering, as ASCENSION displays a tight mastery of both compositional skill and musical execution. A funereal aura enrobes each piece, with a virtuoistic vocal performance guiding its audience through the procession. Glass-cold guitar work manifests and dissipates in conversation with a mournful bass performance and a restless backdrop of percussion. This is the sound of stained glass, with a technicolor palette that could easily fit in a classic Argento film. Tracks such as "Against the Wall" and the titular "Ascension" exhibit the band's powerful handle on its post-punk mission, while "Drug" and "Last Will" suggest an eclecticism willing to speak from several different perspectives. Make no mistake, though: this is death rock its most undiluted form. Rarely in modern music has anyone executed a performance as riveting as "Shattered." A group with few parallels, NOX NOVACULA exists comfortably alongside the heaviest and most influential predecessors in their dark paradigm. ASCENSION is a record designed to leave you speechless.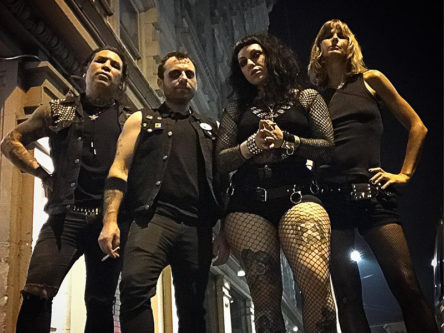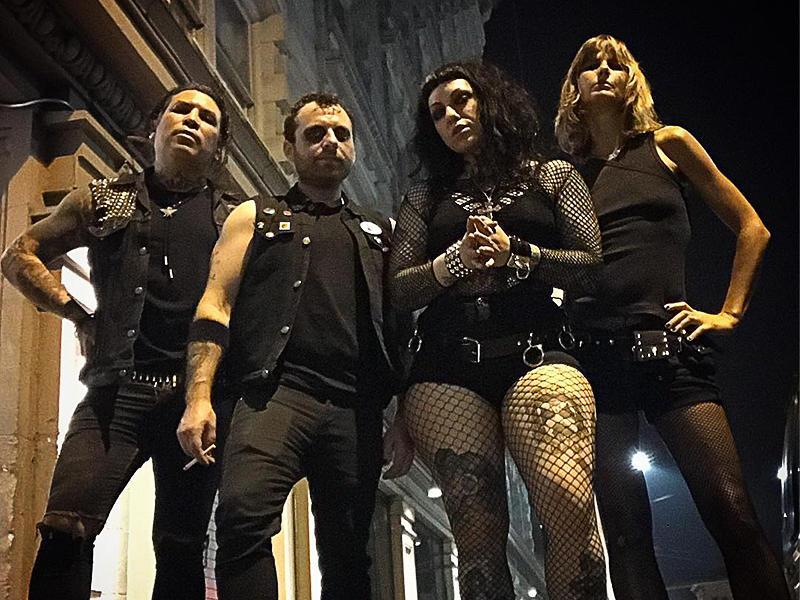 Links: BANDCAMP | FACEBOOK | INSTAGRAM | YOUTUBE
Contact: noxnovacula@gmail.com
DOWNLOAD MP3
DOWNLOAD PHOTOS & ARTWORK